Shopping Basket
Your Basket is Empty
There was an error with PayPal
Click here to try again
Thank you for your business!
You should receive an order confirmation from Paypal shortly.
Exit Shopping Basket
Dwint Family Health Care NP, PLLC
1665 Bedford Avenue, STE 2 111-56 76th Dr. STE, STE UL1
Broo​klyn, NY 11225 Forest Hills, NY 11375
Concierge Health & Wellness Provider
| | |
| --- | --- |
| Posted on 21 August, 2015 at 1:18 | |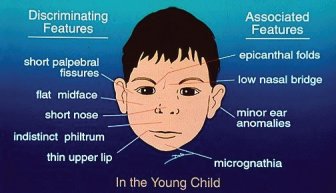 Drinking alcohol can cause a group of conditions called fetal alcohol spectrum disorders (FASDs).  Among their symptoms, children with FASD may grow less quickly than other children, have facial abnormalities and have problems with their central nervous systems, including  mental retardation.
A person with an FASD might have physical and behavioral problems such as trouble with:
Learning and remembering
Understanding and following directions
Controlling emotions
Communicating and socializing
Daily life skills, such as feeding and bathing
Poor reasoning and judgment skills
Sleep and sucking problems as a baby
Vision or hearing problems
Problems with the heart, kidneys, or bones
The truth is, drinking alcohol while pregnant is risky. 
There is no known safe amountof alcohol use during pregnancy. Yet, many pregnant women who drink­to­moderate amounts of alcohol think it cannot harm their babies. 
There is no safe typeof alcohol to use during pregnancy: A bottle of beer, a glass of wine, home brew, a"forty,"hard lemonade, or "alcopops"*—even some energy drinks—all carry the same risk as drinking a shot of hard liquor or a mixed drink made with liquor. They all contain about the same amount of alcohol.
There is no safe time to drink alcohol during pregnancy. Drinking alcohol at any time during pregnancy can permanently damage the fetal brain and other parts of the body. Some research indicates that the brain is especially vulnerable to alcohol during the first few weeks of fetal development.
Because most pregnancies are unplanned,women and girls usually are not aware that they have become pregnant and may continue to drink alcoholic beverages. Data on past month alcohol use among women in the United States, indicate that:
 12.2 percent of pregnant women (about one in eight) drank alcohol. This rate remained stable over the 15­year period 1991–2005.  
19 percent drank alcohol during their first trimester; 7.8 percent in the second trimester; and 6.2 percent in the third trimester.
A pregnant woman or girl who drinks alcoholic beverages can cause damage to her baby, possibly including fetal alcohol spectrum disorders. Different terms are used to describe FASDs,depending on the type of symptoms.  No one treatment is right for every child. Good treatment plans will include close monitoring, follow-ups, and changes as needed along the way.
If you used alchohol or any unprescribed drugs, during pregnancy, Talk with your health care provider about it"as soon as possible." Get your child the help he may need before it is too late. 
Categories: Condition
/