Shopping Basket
Your Basket is Empty
There was an error with PayPal
Click here to try again
Thank you for your business!
You should receive an order confirmation from Paypal shortly.
Exit Shopping Basket
Dwint Family Health Care NP, PLLC
1665 Bedford Avenue, STE 2 111-56 76th Dr. STE, STE UL1
Broo​klyn, NY 11225 Forest Hills, NY 11375
Concierge Health & Wellness Provider
Are you a commercial driver? Do you operate a commercial vehicle?  you may be required to obtain a Department of Transportation (DOT) medical certificate, issued by a medical professional,who is certified and listed on the National Registry's,stating that you are physically qualified to operate a COMMERCIAL motor vehicle.
Dwint Family Health Care NP, PLLC
specializes in family health care inclusive of sport and work physicals; wellness and private duty nursing and consultation management.
Diana A Wint is a certified medical examiner listed on the National Registry of Certified Medical Examiners
. @ 
https://nationalregistry.fmcsa.dot.gov/NRPublicUI/Drivers.seam
Contact us to fulfill Department of Transportation (DOT) regulatory requirements;
We will complete your Medical Examination Report for Commercial Driver Fitness Determination, provide a summary, and a receipt with a Medical Examiner's Certificate, as appropriate.
Contact us to provide Private Duty In-home Care, Education, consultation and referrals
To make an appointment or to get more information on our services;
 Telephone: 888 709 9346, Fax:       
  Email: [email protected]  Phone Lines are open 24/7
The National Registry of Certified Medical Examiners (National Registry) is a new Federal Motor Carrier Safety Administration (FMCSA) program. All commercial drivers whose current medical certificate expires on or after May 21, 2014, at expiration of that certificate must be examined by a medical professional listed on the National Registry of Certified Medical Examiners. Only medical examiners that have completed training and successfully passed a test on FMCSA's physical qualification standards will be listed on the National Registry.
We provide an array of medical and nursing services, including:   In-home private duty nursing care, in which the Personal Health Care Assistant will provide skilled care to meet the personal needs of the client. 
We offer concierge in-home care that will address the needs of the clientele. Any intervention, such as finger stick must be signed by one of the nurses from Dwint Family Health Care who reviews the accuracy of the MD orders and observing the personal health care aide accomplishing the task safe and accurately. 
We offer Physicals;
Camp physicals
DOT physicals
Sports physicals
Location:
1665 Bedford Avenue STE 2
Brooklyn, NY 11225
111-56 76th Drive STE UL1
Forest Hills NY 11375
Telephone: 888 709 9346, Fax:
Mailing address:
Dwint Family Health Care NP, PLLC
PO Box 360158
Brooklyn, NY 11236
Contact us:                                                                         
Telephone: 888 709 9346.  Fax:
Hours of Operation: Mon-Fri 5pm-6am and Sat 9am-10pm / Mon-Sat, Phone lines open 24/7
(Groups of four or more) If you cant come to us we will come to you! just call. 888 709 9346; we will be waiting and ready to assist.
A new microneedle patch being developed by the Georgia Institute of Technology and the Centers for Disease Control and Prevention (CDC) could make it easier to vaccinate people against measles and other vaccine-preventable diseases. It is designed to be administered by minimally trained workers and to simplify storage, distribution, and disposal compared with conventional vaccines.
The microneedle patch under development measures about a square centimeter and is administered with the press of a thumb. The underside of the patch is lined with 100 solid, conical microneedles made of polymer, sugar, and vaccine that are a fraction of a millimeter long. When the patch is applied, the microneedles press into the upper layers of the skin; they dissolve within a few minutes, releasing the vaccine. The patch can then be discarded.
"Each day, 400 children are killed by measles complications worldwide.
With no needles, syringes, sterile water or sharps disposals needed, the microneedle patch offers great hope of a new tool to reach the world's children faster, even in the most remote areas," said James Goodson, Ph.D., epidemiologist from the CDC's Global Immunization Division. "
Getting the measles vaccine to remote areas is expected to be easier because the patch is more stable at varying temperatures than the currently available vaccines and takes up less space than the standard vaccine. 
Twenty million people are affected by measles each year. 
Because measles is vaccine-preventable and the measles virus survives only in human hosts, the world's health officials are aiming for measles elimination. 
Having a simple patch administered by minimally trained vaccinators could help increase vaccination coverage and achieve the goal of measles elimination.
Though health indicators such as life expectancy and infant mortality have improved for most Americans, some minorities experience a disproportionate burden of preventable disease, death, and disability compared with non-minorities.
Despite our country's progress towards ending health disparities(differences in the quality of health care that are not due to access-related factors or clinical needs, preferences or appropriateness of interventions which systematically and negatively impact less advantaged groups),racial and ethnic minorities continue to face significant health disparities.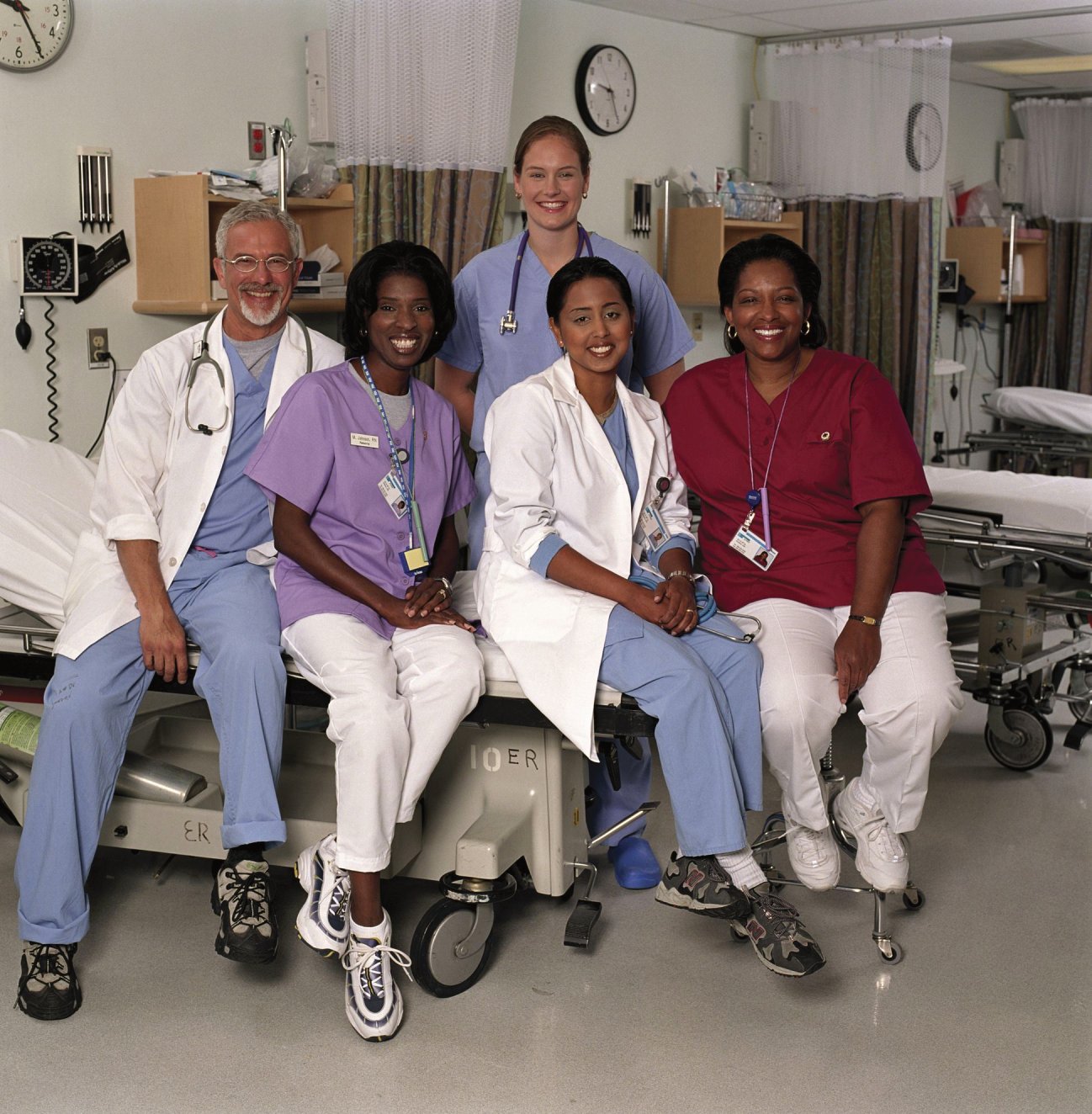 Minority health is about everyone: 
Health care providers, 
Social service organizations,
 Industries 
Faith-based organizations, 
Schools, 
policy makers and individuals getting involved. 

Together through our collective efforts we can accelerate momentum towards achieving a nation free of disparities in health and health care.​ A society that has access and uses good quality health services is more likely to enjoy better health than one that doesn't

We urge the minority community to practice healthy behaviors, participate in health awareness activities and help someone else along the way to do the same.
Learn how the Affordable Care Act helps you and your family stay healthy:
Get information about when and where you can enroll in affordable health coverage.
Understand key features of the law, including many new insurance choices and rights.
Learn about how the law funds more community health centers to provide care when and where you need it.
Take responsibility for your health and the health of your community.
Abdominal pain (Pain in the belly) can be associated with a variety of conditions both within and outside of the abdomen. Abdominal pain can be acute and sudden in onset, or the pain can be chronic and longstanding. 
The cause of abdominal problems can be hard to pinpoint. Sometimes minor and serious abdominal problems start with the same symptoms.  Pain that increases with movement or coughing and does not appear to be caused by strained muscles is more likely to be a symptom of a serious problem.  
Severe abdominal pain is a greater cause for concern. If it starts suddenly and unexpectedly, it should be regarded as a medical emergency, especially if the pain is concentrated in a particular area. 
Whether it's a mild stomach ache, sharp pain, or stomach cramps, abdominal pain can have numerous causes. Fortunately, most abdominal problems are minor, and home treatment is all that is needed. Some serious causes of sudden severe abdominal pain include:
 Appendicitis – the swelling of the appendix (a finger-like pouch connected to the large intestine), which causes agonizing pain in the lower right-hand side of your abdomen, and means your appendix will need to be removed.
a bleeding or perforated stomach Ulcer – a bleeding, open sore in the lining of your stomach or duodenum (the first part of the small intestine)
Acute Cholecystitis – inflammation of the gallbladder, which is often caused by gallstones; in many cases, your gallbladder will need to be removed
Kidney stones – small stones may be passed out in your urine, but larger stones may block the kidney tubes, and you'll need to go to hospital to have them broken up
Diverticulitis – inflammation of the small pouches in the bowel that sometimes requires treatment with antibiotics in hospital
Some of the more common causes include:
Indigestion after eating
 Pregnancy, gas,
Bladder infections
Appendicitis, ulcers, gastritis,
parasite infection, 
Abdominal muscle injury, 
Abdominal hernia, 
lactose intolerance, 
Food poisoning,
 Menstrual cramps,
 abdominal organ injury from trauma, and constipation.
Abdominal pain can also be a common side effect of medication. When you use certain drugs chronically, it can cause abdominal pain. In some cases this can be solved by switching the medication for similar other drugs
In order for your health care provider to assist you in managing your pain, it is helpful for you to be able to adequately describe your pain. If your abdominal pain lasts longer than 24 hours, or gets worse as time passes, call your doctor right away.
 What is Prenatal care ???.........Prenatal Care is the care you receive from a health care provider, such as a doctor or midwife, during pregnancy. During prenatal care visits, your health care provider will make sure you and the developing fetus are healthy and strong.  . " It is the care a woman gets before and during pregnancy". Prenatal care includes health care, education and counseling about how to handle and monitor the different stages of pregnancy.  
Discovering that you are pregnant can be one of the most momentous occasions in your life. Taking care of a newborn is both the simplest and most difficult thing you will probably ever do in your life. Pregnant women need antenatal 
care that is linked to safe childbirth care provided by skilled attendants. 
During pregnancy your body will go through dramatic changes. Getting early and regular prenatal care improves the chances of a healthy pregnancy.  These regular checkups are your chance to learn how to manage the discomforts of pregnancy, have any testing you may need, learn warning signs, and ask any questions you may have.
Whether this is your first pregnancy or third, health care is essential and extremely important for the health of both the mother and the fetus. Prenatal care can help keep you and your baby healthy. Babies of mothers who do not get prenatal care are three times more likely to have a low birth weight and five times more likely to die than those born to mothers who do get care.  
Timely prenatal care, ( i.e. in the first trimester), is especially important, as it lowers the risk of other adverse birth outcomes, such as low birth weight, developmental delays,and premature birth (one of the leading causes of infant death nationwide). Doctors can spot health problems early when they see mothers regularly. This allows doctors to treat them early. Early treatment can cure many problems and prevent others. 
 Some common complications of pregnancy include, but are not limited to:
High blood pressure
Gestational diabetes
Preeclampsia
Preterm labor
Pregnancy loss                                                                                                                      
Your doctor or health care provider may discuss many issues with you such as proper nutrition, physical activity, what to expect during the birth process and basic skills for infant care. Doctors also can talk to pregnant women about things they can do to give their unborn babies a healthy start to life.
Even though you feel fine, you are depleting your supply of vitamins and minerals as your nourish your unborn child. Speak with your doctor about adding a prenatal multivitamin to your morning routine. Prenatal vitamins give you a boost so that you can provide everything your baby needs without risking your own health. 
Prenatal Care Is a necessity. All women should have access to  proper health care during pregnancy and childbirth, and all babies should be able to grow into children who survive and thrive.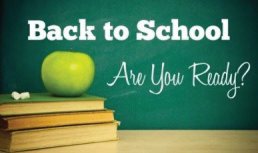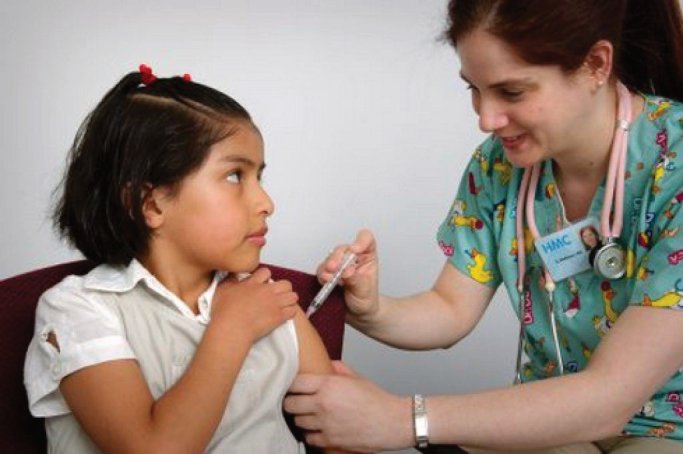 As Summer draws to a close, Parents and families need to make sure that their children are up to date on their shots. School-age children, from preschoolers to college students, need vaccines.  A full examination can pick up other health problems.
Proper immunizations are an important way to keep your children healthy by preventing measles, chickenpox, hepatitis and other diseases.  Getting every recommended dose of each vaccine provides children with the best protection possible.
 Annual checkups are all covered through Medicaid and CHP+. Children and teens up to age 19 can get free or low-cost health coverage through these programs. And, parents may also be eligible for Medicaid.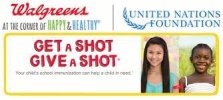 The National Health Information Center has designated July as National Cord Blood Awareness Month. The mission is to encourage both the medical community as well as the public, especially expectant parents, to learn about the Importance of cord blood banking. 
What is cord blood?
The term "cord blood" is used to describe the blood that remains in the umbilical cord and the placenta after the birth of a baby. Up until recently this afterbirth was discarded as medical waste. After a baby is born,and the umbilical cord is clamped and cut, the blood left in the umbilical cord can be collected and the stem cells extracted and stored for potential use in a future medical application. Cord blood stem cells have incredible and immediate live-saving potential through treatments,  parents can save them for their own family or donate them to help others.
To date, adult stem cells, like those in umbilical cord blood, are the only stem cells to have ever produced medical treatments. Cord blood cells are used in the treatment of diseases, including a wide range ofcancers, genetic diseases, and blood disorders.  In a cord blood transplant, stem cells are infused in to a patient's bloodstream where they go to work healing and repairing damaged cells and tissue.When a transplant is successful, a healthy new immune system has been created. 
A different way to help someone in need is to register as a bone marrow donor.We encourage you to learn more about cord blood research and the importance of participating in clinical trials to advance scientific knowledge and improve the treatment of disease
Manage your health, prevent diseases,and complications. Improve the quality of your life and extend your years of productivity and vitality. 
We at Dwint Family health Care NP LLC are dedicated to excellence in patient care.
Our people are among the most talented in the industry. It would be our pleasure to put our extensive experience to work for you. We Focus on health, wellness and prevention measures, Diagnosing, and managing chronic diseases.We emphasize health promotion and disease prevention. 

Our services include but not limited to;
- Physical exams for sports, summer camp and work.

- Immunizations provided and referred,

- Also pap exams, and sick visits
- Home visits can be made (conditions apply)

-Counseling individuals, families and groups are also a part of practice. 
Dwint Family Health Care NP, PLLC is a nurse practitioner owned health care management service provider. Our company is based on the belief that our clients' health care needs are of the utmost importance. Our entire team is committed to meeting those needs. As a result, a high percentage of our business is from repeat customers and referrals, because we focus on the total health of the patient.
Telephone: (888) 709-9346,          Fax: (347) 275-2035               dwinthealthnp.com                    
Thyroid Problems Should Be Taken Seriously, Know Your Status.
Are you feeling  more tired than usual?.
Is your hair falling out?. 
Are you experiencing excessive or prolonged Menstrual Bleeding?
Are you feeling bloated?
Is your heart racing?
Do you feel nervous and finding it hard to focus mentally?
 Did You Know it could be your Thyroid?
There is a  full range of Thyroid Test and Treatment available  for persons experiencing Thyroid problems so if your answer is yes to any or all of my questions, go to your Doctor and have your Blood Tested to see if your Thyroid Level is normal.
The Possibility that Testosterone Therapy may actually Increase Your Risk of Stroke, Heart Attack and Death, is a serious concern especially for male patients diagnosed with low testosterone level  and is using Testosterone Therapy. However, it has not yet being firmly concluded that this is so, therefore, you are advised not to discontinue your Testosterone Therapy without discussions with your Health Provider.
Now is a great time to review your Diet and Exercise Plan ,just to be sure you are practicing as Healthy a Lifestyle as possible.
 If you have any questions, send me an email. 
/