Shopping Basket
Your Basket is Empty
There was an error with PayPal
Click here to try again
Thank you for your business!
You should receive an order confirmation from Paypal shortly.
Exit Shopping Basket
Dwint Family Health Care NP, PLLC
1665 Bedford Avenue, STE 2 111-56 76th Dr. STE, STE UL1
Broo​klyn, NY 11225 Forest Hills, NY 11375
Concierge Health & Wellness Provider

Your eating habits can either ruin your chances of living a long and healthy life or be your guarantee to a long and healthy life.The key to healthy aging is a healthy lifestyle. Eating a variety of healthy foods, practicing portion control and including physical activity in your daily routine can go a long way toward promoting healthy aging.
However being healthy is not just about what you eat or drink, its also about being involved in; stimulating activities for the mind and body and  living in a clean environment. Step up and  promote a healthy lifestyle for you, your family and your community its a win win situation
A healthy eating plan that helps you manage your weight includes a variety of foods you may not have considered. Your body needs nutrients to survive and stay healthy.There are five main types—proteins, carbohydrates, fats, vitamins and minerals, and water.as you age, some foods may be better than others for staying healthy and reducing your chance of illnes.But, choosing healthy foods is a smart thing to do—no matter how old you are!.
Eating a well-planned, balanced mix of foods every day has many health benefits,Try Fresh fruits, Fresh vegetables,Calcium-rich foods and dry beans in place of higher-fat meats. 
Try to choose grain products made from whole grains.  
Vary your veggies. Brighten your plate with vegetables that are red, orange, and dark green.
 Eat more fruit. Try some you haven't eaten before.
Choose lean meats, poultry, seafood, beans, eggs, and nuts.
Choose low-fat or fat-free dairy products.
 Get plenty of fluids each day such as water, fat-free or low-fat milk, and low-sodium broth-based soups.
Limit saturated fats, trans fats, cholesterol, salt, and added sugars
Drink water in place of sugar-sweetened beverages 
The key to achieving and maintaining a healthy weight isn't about short-term dietary changes. It's about a lifestyle that includes healthy eating, regular physical activity, and balancing the number of calories you consume with the number of calories your body uses.
The energy you get from food helps you do the things you need to do each day. Try to choose foods that have a lot of the nutrients you need, but not many calories. With age, you may lose some of your sense of thirst.Drink plenty Liquids like water, juice, milk, and soup. Don't wait until you feel thirsty. Try to add liquids throughout the day. You could try soup for a snack, or drink a glass of water before exercising or working in the yard. Don't forget to take sips of water, milk, or juice during a meal.
 Don't forget: To aid your memory, make lists, follow routines, slow down, and organize.
Your doctor may want you to follow a certain diet because you have a health problem like heart disease or diabetes. Or, you might have been told to avoid eating certain foods because they can change how well your medicines work. Talk to your doctor or a registered dietitian about foods you can eat instead. How well you and your doctor talk to each other is one of the most important parts of getting good health care. 
Abdominal pain (Pain in the belly) can be associated with a variety of conditions both within and outside of the abdomen. Abdominal pain can be acute and sudden in onset, or the pain can be chronic and longstanding. 
The cause of abdominal problems can be hard to pinpoint. Sometimes minor and serious abdominal problems start with the same symptoms.  Pain that increases with movement or coughing and does not appear to be caused by strained muscles is more likely to be a symptom of a serious problem.  
Severe abdominal pain is a greater cause for concern. If it starts suddenly and unexpectedly, it should be regarded as a medical emergency, especially if the pain is concentrated in a particular area. 
Whether it's a mild stomach ache, sharp pain, or stomach cramps, abdominal pain can have numerous causes. Fortunately, most abdominal problems are minor, and home treatment is all that is needed. Some serious causes of sudden severe abdominal pain include:
 Appendicitis – the swelling of the appendix (a finger-like pouch connected to the large intestine), which causes agonizing pain in the lower right-hand side of your abdomen, and means your appendix will need to be removed.
a bleeding or perforated stomach Ulcer – a bleeding, open sore in the lining of your stomach or duodenum (the first part of the small intestine)
Acute Cholecystitis – inflammation of the gallbladder, which is often caused by gallstones; in many cases, your gallbladder will need to be removed
Kidney stones – small stones may be passed out in your urine, but larger stones may block the kidney tubes, and you'll need to go to hospital to have them broken up
Diverticulitis – inflammation of the small pouches in the bowel that sometimes requires treatment with antibiotics in hospital
Some of the more common causes include:
Indigestion after eating
 Pregnancy, gas,
Bladder infections
Appendicitis, ulcers, gastritis,
parasite infection, 
Abdominal muscle injury, 
Abdominal hernia, 
lactose intolerance, 
Food poisoning,
 Menstrual cramps,
 abdominal organ injury from trauma, and constipation.
Abdominal pain can also be a common side effect of medication. When you use certain drugs chronically, it can cause abdominal pain. In some cases this can be solved by switching the medication for similar other drugs
In order for your health care provider to assist you in managing your pain, it is helpful for you to be able to adequately describe your pain. If your abdominal pain lasts longer than 24 hours, or gets worse as time passes, call your doctor right away.
Financial Aid Resources and Scholarship Search Engines
  Will you donate today?.  Thank you for making 2015 the best year ever for someone and you.
Blood donations help millions of patients in need.  To make the journey from "arm to arm," every unit goes through a series of steps and tests to ensure that it is as safe as can be.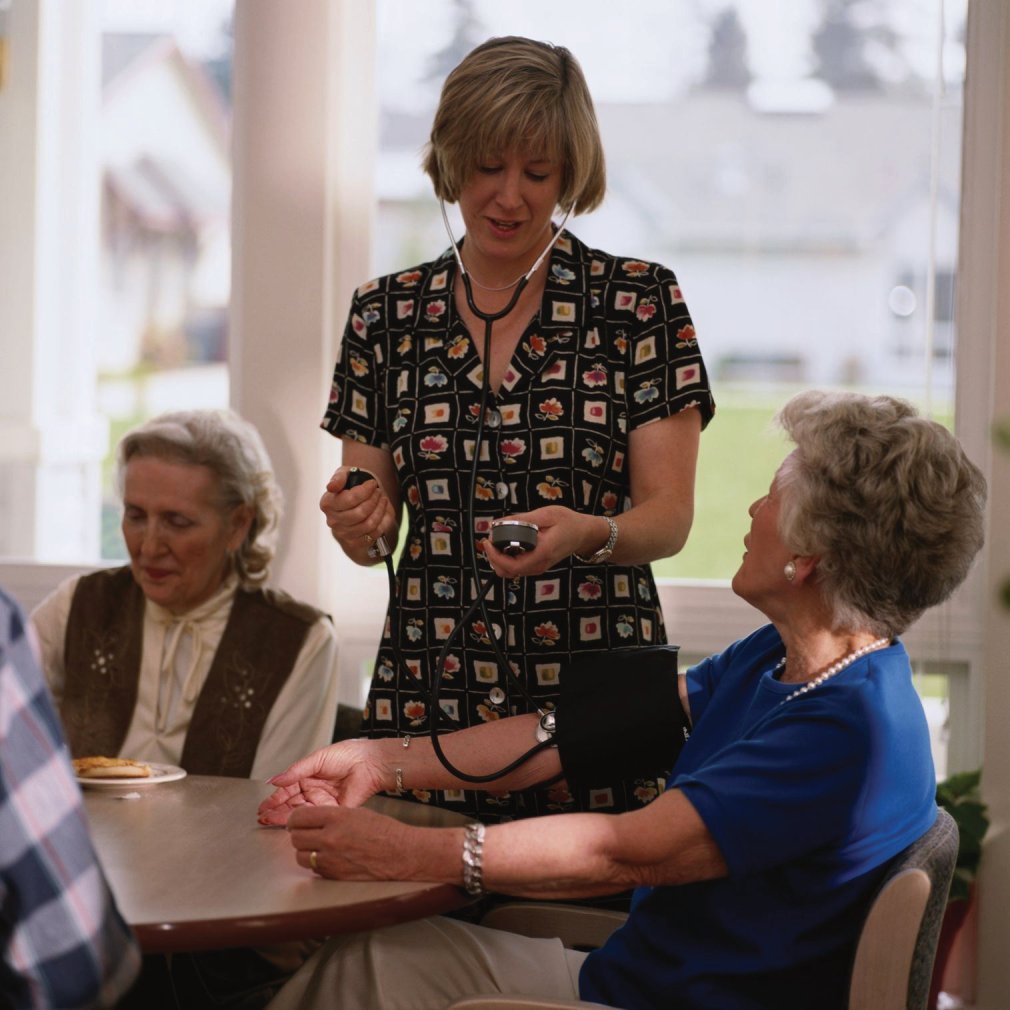 In the United States, approximately 41,000 units of blood are needed every day. The average transfusion requires around three pints of blood, but a person in a car accident may need as many as 100 pints of blood. 
Blood Type O is the most requested type. People who have O-negative blood are considered to be universal donors; their blood can be used for people with any blood type.
You could help save more than one life with just one donation.
Lets me help you get ready for your donation:
Make an appointment: It always helps us to know in advance when you are coming in to make a donation.
Hydrate: Be sure to drink plenty of fluids on the day of your donation.
Wear Something Comfortable: Wear clothing with sleeves that can easily be rolled up above the elbow.
Maintain a Healthy Level of Iron in Your Diet Before Donating: If possible, include iron-rich foods in your diet, especially in the weeks before your donation.
Blood Donation Process:
Bring a List of Medications You Are Taking: We will need to know about any prescription and/or over the counter medications that may be in your system.
Bring an ID-- Please bring either your donor card, driver's license or other forms of identification. 
Bring a Friend: Bring along a friend, so that you may both enjoy the benefits of giving blood.
Relax: Blood donation is a simple and very safe procedure so there is nothing to worry about.
There are plenty of places where to donate blood. You have national organisations like:
 American Red Cross or America's Blood Centers and New York Blood Center (NYBC)three of  the largest community-based, non-profit blood collection and distribution organizations in the United States and various regional organisations spread across the country.
you can also visit websites like:communitybloodservices.org.  

Give someone a second chance at life.  

The year  2014 is coming to a close, As the year ends, we think about all we are grateful for, especially those who have made our progress possible. 
Thank you for the opportunity to serve you. Our relationship with you is one thing we will always treasure.
Your visits, your viewings, your likes, and your feedback or comments have never gone unnoticed. We are deeply thankful and extend our heartfelt gratitude and appreciation to each and everyone of you who took the time out from your busy schedule, for your continued support.
In 2015 our job is to continue to focus intently on comprehensive health management, wellness and prevention and educating you on what can assist in keeping you healthy. 
We wish you a Happy Holiday and  good health and success in the new year.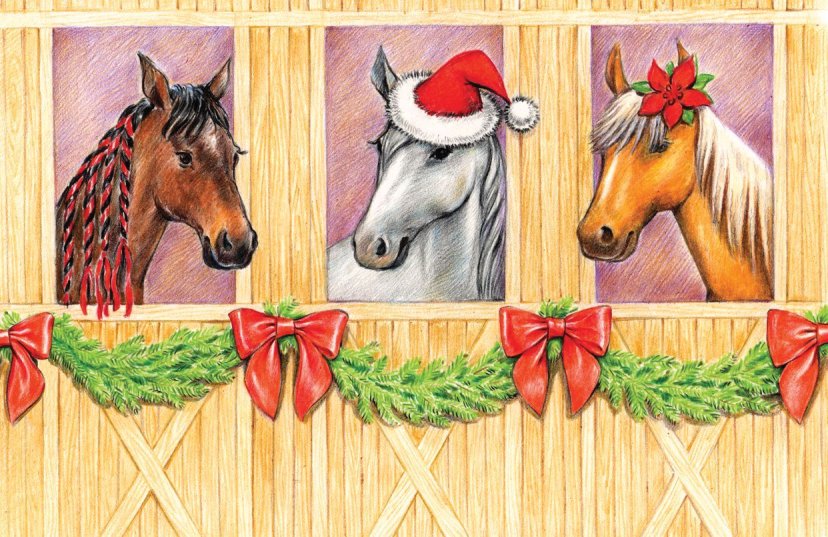 We are in the festive season, a time when families and friends get together to celebrate. However, because of one health concern or another some some persons just prefer to celebrate alone or not at all, but this doesn't have to be so, participating in the festivities could be a  positive turnaround for you with support of family and friends.  
Don't let your health concerns put a damper on your holidays, be practical about it, seek advice from your healthcare provider, plan ahead , put reminders on your gadgets, write them down and /or ask family members or or friends to remind you to stick to your plan. 
This time of the year should be enjoyable. However, you need to keep physically active, maybe now more than ever. Physical activity reduces stress and gives us more energy. Try fitting in a workout before the party because, more likely than not, you will be tired from all the celebrating afterwards. During the party, go on a brisk walk with some of the other guests or, if there are children around, toss a ball outside. This can give you a burst of energy and a chance to catch up.
Beverages play an important role in providing essential nutrients. All beverages contain water and support proper hydration. Many 100% fruit and vegetable juices are also a good source of vitamin C, folate and potassium, while milk and soy-based beverage provide protein. Milk is also an excellent source of  calcium and vitamin D, as are some fortified juices and soy-based beverages, while other beverages can be formulated to meet specific nutritional needs. 
A healthy diet is one that helps maintain or improve general health. Sticking to your healthy eating plans can be challenging during the holidays. With parties, busy schedules, and endless temptations, it's easy to let healthy habits slide during the festive season. Try not to over-indulge, but you should not feel like you have to avoid any item. Choose items that are your favorite in smaller portions, and eat slowly to savor every bite. 
If you are preparing a meal involve the children . This is a great time for bonding, and the food skills your children learn will stay with them for life. Includes a variety of foods from the major food groups: fruits, vegetables, whole grains, low-fat dairy products, and lean protein including beans and other legumes, nuts and seeds, and healthy fats.
Provides guidelines for how much food to choose from each group
Includes foods you can find in your local grocery store  — rather than specialty or gourmet store items
Fits your tastes, lifestyle and budget

Also consider health risks to yourself and others. For example, if you or anyone who will be present have high cholesterol or high blood pressure? If so, be sure to follow a diet that's low in salt, saturated fat and cholesterol, and high in fruits, vegetables, whole grains and healthy fats.\
To maintain optimum health it is important to watch what one eats, especially during the holiday period.
.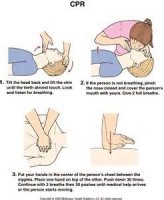 Sudden cardiac death (SCD) is a sudden, unexpected death caused by loss of heart function (sudden cardiac arrest). Heart attack and stroke are caused by interruptions to the normal flow of blood to the heart or brain—2 organs that are essential to life. When it comes to life-threatening conditions like heart attack or stroke, every minute counts. 
Therefore, it is vital for people in this emergency situation to receive medical treatment, such as cardiopulmonary resuscitation (CPR), within the first few minutes of the event.
When a person's heart stops, blood stops circulating throughout the body. If a person stops breathing, the blood can't get oxygen. By administering a combination of manual chest compressions and artificial, or "mouth-to-mouth," respiration, the rescuer can breathe for the victim and help circulate some of the blood throughout his or her body.
Cardiopulmonary resuscitation(CPR) does not restart a heart that has stopped, but it can keep a victim alive until more aggressive treatment (defibrillation) can be administered.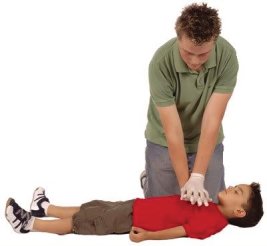 Steps to take when performing CPR: If a person has collapsed, determine if the person is unconscious. Gently prod the victim and shout, "Are you okay?" If there is no response, shout for help. Call 911 or your local EMERGENCY number.
If the person is not lying flat on his or her back, roll him or her over, moving the entire body at one time. Clear the airway and loosen clothing at the neck, chest and waist. Check for breathing and pulse; if absent, and if trained to do so, begin (CPR), until  the ambulance arrives.
Open the person's airway. Lift up the chin gently with one hand while pushing down on the forehead with the other to tilt the head back. (Do not try to open the airway using a jaw thrust for injured victims. Be sure to employ this head tilt-chin lift for all victims, even if the person is injured.)
If the person may have suffered a NECK INJURY, in a diving or AUTOMOBILE ACCIDENT, for example, open the airway using the chin-lift without tilting the head back. If the airway remains blocked, tilt the head slowly and gently until the airway is open.
Once the airway is open, check to see if the person is breathing.
Take five to 10 seconds (no MORE than 10 seconds) to verify normal breathing in an unconscious adult, or for the existence or absence of breathing in an infant or child who is not responding.
If opening the airway does not cause the person to begin to breathe, it is advised that you begin providing rescue breathing (or, minimally, begin providing chest compressions).

Breathing (Rescue Breathing)
Pinch the person's nose shut using your thumb and forefinger. Keep the heel of your hand on the person's forehead to maintain the head tilt. Your other hand should remain under the person's chin, lifting up.
Inhale normally (not deeply) before giving a rescue breath to a victim.
Immediately give two full breaths while maintaining an air-tight seal with your mouth on the person's mouth. Each breath should be one second in duration and should make the victim's chest rise.(If the chest does not rise after the first breath is delivered, perform the head tilt-chin lift a second time before administering the second breath.) Avoid giving too many breaths or breaths that are too large or forceful.
Only skilled MEDICAL PROFESSIONALS can determine if someone is having a heart attack. Your responsibility is to recognize the warning signs and act quickly.
You might know the most commonSYMPTOMS OF HEART attack:  sustained, crushing chest pain and difficulty breathing: A heart attack might also cause:
Chest pain or discomfort
Pain, stiffness, or numbness in the neck, back, or one or both arms or shoulders
Shortness of breath
Cold sweat, nausea, dizziness
a racing heart,
 pain down the left arm,
 jaw stiffness, or
 shoulder pain  
 If you think you or someone else might be having a heart attack, get medical help right away.Quick contact with emergency care is essential. Call 911 (in most communities) or your local emergency number immediately Acting fast could save your life or someone else's.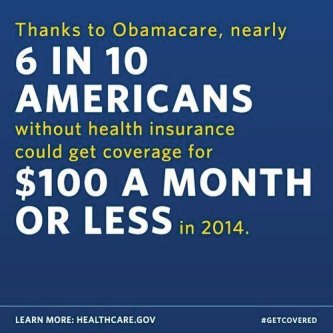 Go ahead, get that checkup or vaccine — thanks to Obamacare, preventive services are no cost to you.
The Patient Protection and Affordable Care Act was nicknamed " ObamaCare" due to it being championed by President Barack Obama. 
No system is perfect, but the Affordable Care Act aims to reform the American healthcare system towards the favor of the people by reducing the costs of healthcare for individuals and the government and providing new rights and protections to Americans. 
Check out out some benefits that come along with being covered: 
You can't be denied coverage, regardless of your health.
No one wants a sick child. Their care is covered, including vision and dental.
With Obamacare, any emergency room visits are covered.
Your health care plan must now cover prescription drugs.
Obamacare covers a range of services to help manage your chronic conditions like asthma and diabetes.
Your plan can't be dropped if you get sick.
Need to stay in a hospital? With Obamacare, your plan will cover your stay.
ObamaCare Medicaid Expansion 
Poor working families are the most likely to not have insurance do to affordability, Medicaid expansion helps "covers the gap" between current Medicaid eligibility and families being able to afford private health insurance using marketplace subsidies.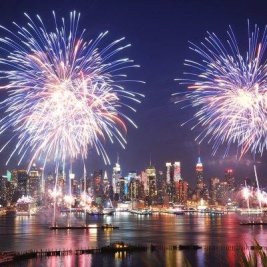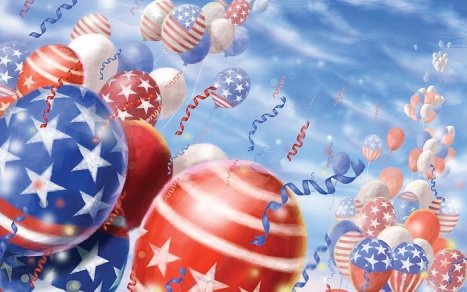 There is nothing wrong with America that the faith, love of freedom, intelligence, and energy of her citizens cannot cure. - Dwight D. Eisenhower
Independence Day is a patriotic holiday for celebrating the positive aspects of the United States, to express and give thanks for the freedom and liberties fought by the first generation of many of today's Americans. 
Celebrations include:
 Fireworks, 
Family reunions,
 Concerts, 
Barbecues, 
Picnics, 
Parades, 
Baseball games.
As you enjoy fireworks, take safety precautions to make it less likely that someone will be injured as you celebrate.
Read and follow label directions.
Only use fireworks outdoors and always have a good amount of water close by (a garden hose and a bucket), in case of emergency.
Light only one firework at a time.
Never hold any part of your body directly over the                                                  firework while lighting it.
Be sure all other people are out of range before lighting fireworks.
Never throw or point fireworks at anyone.
Never light fireworks in a container, especially a metal or glass container.
Never light fireworks near a house or building, dry leaves or grass, or any other materials that can catch on fire.
Never re-light a "dud" firework. Instead, wait 15 to 20 minutes, then soak it in a bucket of water and throw it away.

It is rare for children to become seriously ill with no warning. Based on your child's symptoms, you should usually contact your child's pediatrician for advice. 
Timely treatment of symptoms can prevent an illness from getting worse or turning into an emergency. Disease prevention is an important part of getting your child off to a healthy start and maintaining your child's overall good health. 

Many preventive strategies are so simple, safe, and effective, allowing you to guard against a variety of potentially serious illnesses, from food-borne diseases to infections caused by ticks and animal bites.
Whenever children are together, there is a chance of spreading infections. This is especially true among infants and toddlers who are likely to use their hands to wipe their noses or rub their eyes and then handle toys or touch other children,even though your child has had his immunizations, he can get other infectious diseases common in children such as colds, sore throats, coughs, vomiting, and diarrhea.   Make sure your child understands good hygiene and the importance of hand washing after using the toilet and before and after eating.
To reduce the risk of becoming sick, your child, the child care providers, and all the children being cared for must be up-to-date with the recommended immunizations, including theFlu vaccine.   If you follow the immunization guidelines recommended by the American Academy of Pediatrics (AAP), you can help make your child healthier than was ever possible in earlier generations.
We must provide a safe and stimulating environment for young minds to grow and develop.
/